Do better, together.
At Assurity, we bring people together so we can protect each other in difficult times. We work with our customers for the common good—everyone shares a little so there's enough to help when someone needs a lot. Watch our video to learn more about who we are (or watch our brand video with audio descriptions).
Mutual values, mutual strength
You don't get to be over 130 years old by accident.

1890

Our story began just west of Lincoln, Nebraska in 1890, as the Modern Woodmen Accident Association, with members committed to helping one another in times of need.

Growth

In 2005, the forces and shared values of three century-old Lincoln-based insurers—formerly Woodmen Accident and Life, Security Mutual Life and Lincoln Mutual Life—combined.

Recognition

We're committed to mutually beneficial growth and accountability; when we succeed, you succeed. In recent years, we've become a Certified B Corporation and built our environmentally friendly corporate headquarters.

Now

From our humble but enthusiastic beginnings, we've grown into a robust and diversified financial organization, firmly focused on the future.
Making personal connections
From our Lincoln, Nebraska headquarters to our nationwide network of independent agents, we treat every customer with the attention they deserve.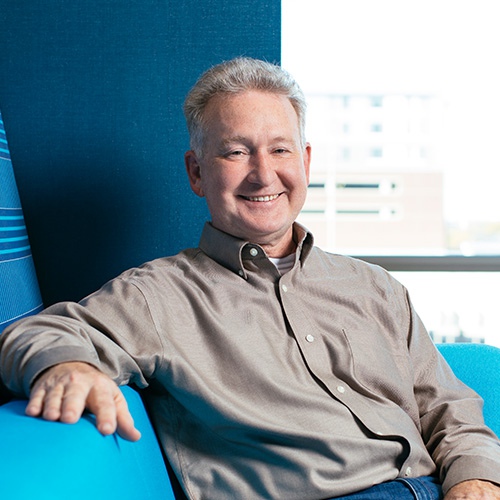 Real
Get real answers from a real person in our Lincoln, Nebraska call center.
Responsive
We consistently connect customers to a live representative within 90 seconds.
Efficient
We're nimble, so we can process most claims in 7-10 days.
Feel free to contact us with any questions.
As a Certified B Corporation, we've achieved rigorous standards of sustainability and community responsibility. By harnessing the power of business, we use profits and growth as a means to a greater end—making a positive impact on our customers, employees, communities and the environment. This isn't just a pledge we take, it's who we are.
Values-driven governance
Good governance means we put your interests first, every day. In 2018, we were recognized as a "Best for the World Honoree" for how well we deliver on our mission and values.
Built for sustainability
From the living roofs of our LEED Gold Certified corporate office, to our work diverting waste from local landfills, we aim to minimize our impact on the environment and help our community thrive.
A culture of mutual care
We're committed to helping our associates be their best from the inside out. In turn, we're better able to serve our customers. Our healthy work spaces and employee programs support a balanced lifestyle.
Our products
Insurance solutions that work for you.
Assurity offers a wide range of insurance products, designed to financially protect and support you and your family.

Individual insurance solutions
Life Insurance
Disability Insurance
Critical Illness
Accidental Death
Annuities
Voluntary employee benefits
Accident Expense
Critical Illness
Hospital Indemnity
Disability Income
Life Insurance