10

sur­pris­ing things that cost the same as life insurance
Assurity associates weigh in on purchases similar to life insurance premiums.
By Rebecca Svec, Content Writer
09.19.23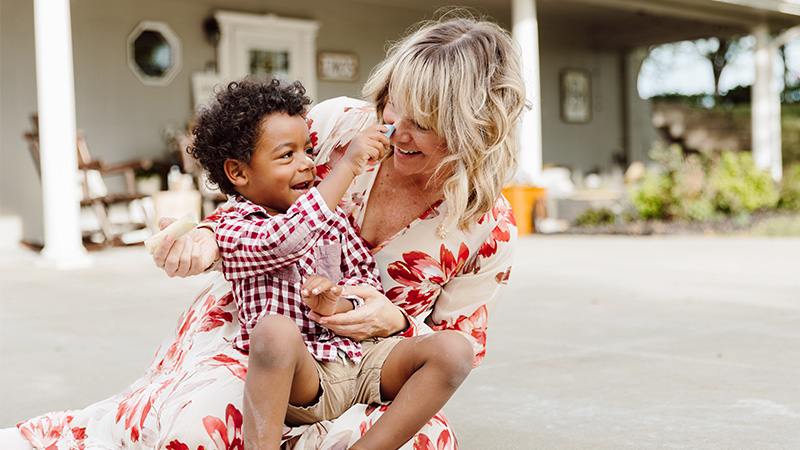 Interesting fact about life insurance.
The top reason many people don't have it is because of the cost.
But wait - not the actual cost. 
What they think it costs.
The results of the 2023 Insurance Barometer Study (an annual study conducted by LIMRA and and Life Happens) showed perceived cost remains the top reason people haven't purchased life insurance. Additionally, less than a quarter of respondents correctly estimated the true cost of a 20-year $250,000 term life insurance policy (a policy that provides coverage for a specified time) for a healthy 30-year-old.
Most of the others overestimated life insurance's true costs.
Not by a little. 
By a lot. 
Some 38 percent of Millennials, ages 18-42, stated the cost of the policy for the 30-year-old would exceed $1,000 a year. The actual cost? According to the study, about $165 a year for a female; or a little less than $15 a month.*
That's quite a difference.
Although the price tag varies for everyone based on factors like age, health and lifestyle, the good news is life insurance is affordable for most people. Additionally, in the event of a death without life insurance in place, the cost for family and loved ones left behind can be much higher.
To show how affordable life insurance can be, we informally surveyed a few Assurity associates. Each shared one expense in their budget that costs roughly the same as a typical term life insurance policy.* From the splurge items that lure us in at the checkout line to gym memberships gathering dust, here are 10 things they named from their day-to-day lives.
** Please note, no judgment here! We're not suggesting any of these purchases need to go, but rather that one can have life insurance with little change to the budget. 
Q: What's one item in your budget that costs roughly the same as a life insurance policy? (Let's use a range of about $15-$30 a month.)
Top 10 Answers
1. "One trip through a fast-food drive-through." Brittany, Worksite Sales
2. "A carwash subscription." Brandon, Individual Sales
3. "A (monthly) gym membership I don't use." Alyssa, Human Resources
4. "Cat toys. They don't play with them anyway." Kelsey, Human Resources
5. "Buying a video game like BattleBits remastered or movies on streaming services." Jesse, Information Technology Systems
6. "One stop at the bullseye bin at Target." Jacque, Marketing
7. "One splurge stop at a convenience store for snacks." Rebecca, Marketing
8) "Discontinue one or two subscription services or game apps." Teri, Product Filing and Compliance
9. "I could eliminate drinks from Scooters or Starbucks once a week." Sara, Life Claims
10. "Golf balls… they are actually like $50, but that lasts more than a couple months." Mike, Worksite Sales
We make a hundred or more small budget decisions like these every day. It's easy to add life insurance to the mix and gain peace of mind. Without it, we're overlooking the good life insurance can bring to a tough situation such as the death of a loved one. Life insurance can help loved ones remain in their home or finish a college degree despite the loss of a household income.
Ask your Assurity insurance representative how to get started with an affordable life insurance plan today.

* Assurity quote based on Preferred Non-Tobacco rate for Female, 30 years old, 20 year term is $165 annually.