3

rea­sons why Assuri­ty is a vol­un­tary sales growth leader
What you can learn from our sales success.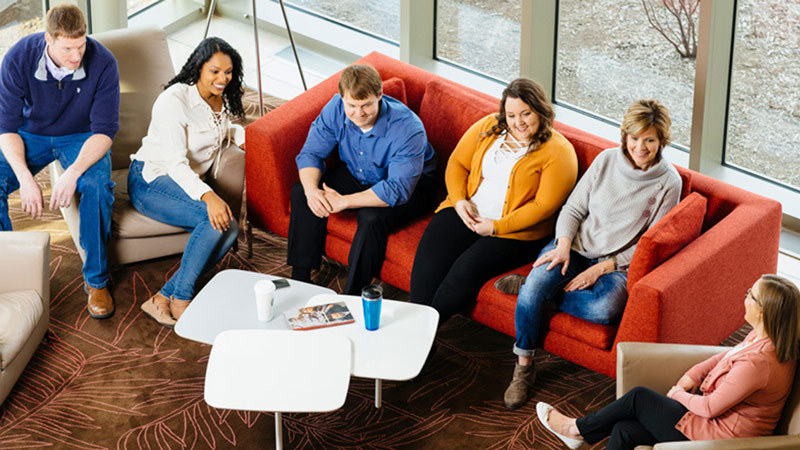 Four years and counting.
That's the number of consecutive years that Eastbridge Consulting Group has named Assurity as its Voluntary Sales Growth Leader Award winner in the small carrier category.
The national award recognizes our stronger-than-average growth in voluntary insurance sales, even through the pandemic. We are honored and humbled by the accolade, but what really matters is what we've done to reach this point - and what we're doing to continue.
1. We're making life easier.
Whether you're an employee, an employer or a broker, we're trying to make things simple for you. That can mean anything from streamlining our application and underwriting processes to explaining the value of our products in easy-to-understand language. Insurance jargon is out of style. So are difficult applications and complicated processes. You know what's always trendy? Simplicity.
2. We're leading the way with service.
We've always had high service standards. When you call us, you'll talk to a real person in our hometown of Lincoln, Nebraska, within minutes. We truly care about our customers and distribution, and we know the best way to show that is through our service to you. Most calls are answered within 90 seconds, and over 99% of customer service calls are resolved on the first call—without the caller being transferred or waiting for a call back.
3. We're sticking to our values.
We're a company guided first by a sense of duty to our customers, our employees and to the world at large. At Assurity, values like integrity, agility and generosity are more than empty talk. Since our certification as a B Corporation in 2015, we've ingrained them in our culture and have remained committed to using our business as a force for good.
Simplicity, service and values. These are the real reasons for Assurity's growth, and none of them are going anywhere. We promise to continue improving on all fronts, which means a better, simpler experience for you.
If you're looking for a more human experience when dealing with insurance carriers, look no further. Contact your Regional Sales Team today and experience firsthand what sets us apart.