Net­work­ing:

4

ques­tions to ask yourself
Cast a wider net by answering these questions.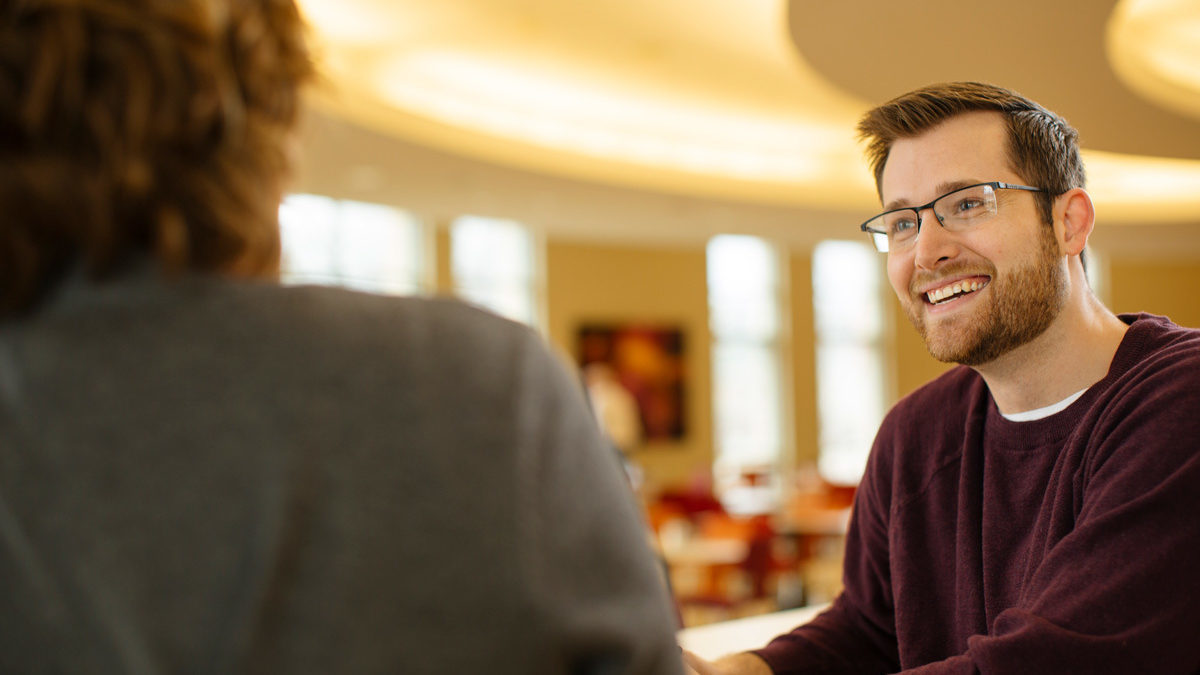 Gone are the days when networking meant standing around in business formal attire with a name tag and a sweaty upper lip. Today it's about more than just small talk and it can happen in many forms. If you're unfamiliar with the networking know-how, social media best practices or general internet-savviness, you may want to enlist some trusted help. The great thing about the internet is it's everywhere! So the answers to your questions are only a click away. For example: if someone wanted tips for social media, I might direct them to our social media playbook.
Whether you provide insurance solutions to individuals and families, deliver voluntary worksite solutions to employers, or your firm is growing and you're looking for ideas to connect with potential agents to onboard, here are four important questions to ask yourself to become a better networker:
Get the Social Media Playbook today.
1. Am I casting my net appropriately?
You can't catch the right fish if your boat is in the wrong pond. When you understand who your ideal clients are, you'll know what their goals are, how they like to communicate, and most importantly, how to find and connect with them.
TIP: Utilize Search Options
Gain insight by searching groups, hashtags and keywords on Facebook, Twitter and Instagram. Think #babybump #newmom #engaged #gettingmarried #newhouse #moving #divorcediet… You get the picture; there's practically a hashtag for every stage in life. On the worksite side of things? Try combinations like #hrbenefits #healthinsurance #workplacebenefits, etc.
2. Are the ways I reach out up to par?
Over the past few years, LinkedIn has emerged as one of the go-to professional networking sites, but just because you see formal headshots and lengthy resumes doesn't mean it's all business. People want to work with real human beings, so make sure your online presence is genuine and personal.
TIP: Be Human
If you're sending a connection invitation, do yourself a favor and delete the pre-typed text right away. Stand out by customizing your message. Don't know much about the person you're contacting? Do a little legwork first. If you've met prior to sending the request, circle back to something interesting from your last conversation or drop a line about their professional or personal life and how it connects to yours. LinkedIn even allows you to make connections through people you already know, so if you're at a loss for words, have a friend or colleague introduce you.
3. What's my follow-up strategy?
Remember, no robot-sounding approaches allowed, so adjust your follow-up based on the connection you've built with each potential client. You may have a preferred method of communication, but by adopting an individualized approach, you're showing them you care.
TIP: Customize
If they're new to the industry they may be wary of the unknowns, provide learning resources and an open line of communication to gain trust and build understanding. More seasoned professionals might want to cut to the chase and talk numbers, service and ease of implementation. Regardless of tenure, give your contact time to process and let them know you're here to help and available in the meantime.
4. How am I staying relevant?
You've made the connection and added the name to your list, sent the follow-ups, done the groundwork… now what? Part of what makes Assurity and all of our producers so great is that we care.
TIP: Care, Share
Make yourself a resource and share your knowledge online. Do more than just join professional groups on LinkedIn, contribute! By replying to questions posed by other group members, or writing reviews for treasured connections, you show that you're committed to helping others in and out of your own industry, which could open countless doors down the road.