Con­ver­sa­tion starters to help intro­duce work­site to employers
Help your clients think about workplace benefits as a key component of their overall strategy.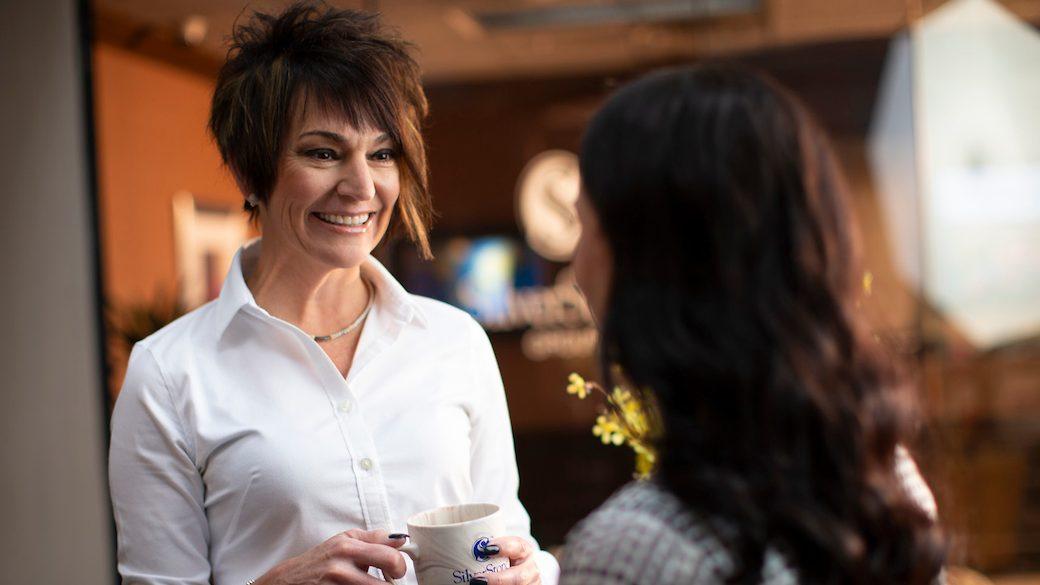 As the height of enrollment season approaches, it's important to think about the role voluntary benefits play in an employer's overall benefit offering. It's a fact, voluntary benefits can be a difference-maker in terms of completing an employer's benefit package and protecting employees. Not to mention the role it can play in helping you meet your sales goals.
In this new HDHP world we live in, voluntary benefits shouldn't be an afterthought. They are no longer "supplemental", they are essential. Voluntary benefits such as Accident Expense, Hospital Indemnity, Short-term Disability and Critical Illness insurance can provide employees with access to valuable coverage they can use to help protect themselves.
Here are a few conversation-starters you can use with your clients to help them think about voluntary benefits as a key component of their overall employee benefits plan.
More employers find voluntary benefits "very important"— In a recent survey of large employers, more than two-thirds (69 percent) believe voluntary benefits will be a very or more-important component of their total reward strategy in three to five years.

1

More employers are offering at least one voluntary benefit — Another survey found that for 2018,
42 percent of employers offered at least one of three voluntary income protection benefits to their employees—voluntary accident, critical illness and/or hospital indemnity plans—and 18 percent offered all three.

2

Employees want voluntary options — While three-quarters of HR professionals responding to a SHRM survey said they believe employees are happy with benefit offerings, only 27% of employees reported high satisfaction.

3

There is no additional cost to offering voluntary benefits — Voluntary benefits enhance an employer's core benefit offering—all at no cost to them.
Set yourself up for success.
Successful people don't wait until the last minute to turn their project in. To do it well, it's a process. It takes forward-thinking, strategy and self-reflection. The same can be said about benefit meetings and enrollments. The busy schedule of a broker leaves little room for oversight and even less time to actually address any hiccups that come up. Zooming from one client to the next can force us into bad habits.
Self-reflect. Plan. Execute. It's as easy as 1, 2, 3…
1. Conduct a review with your client.
Whether you do enrollments all year long or focus your efforts on the back-half of the year, it's important you stop and find time to periodically ask yourself these important questions.
Are my upcoming groups similar to others I've enrolled?
What has been working well? What hasn't?
Are there new products my carriers have recently released which could be an upsell opportunity, or add more value to my clients? (Have you checked out Assurity's new AE, CI and HI products yet?)
2. Identify and respond to emerging trends.
An increased awareness of rising costs of healthcare can mean an opportunity to swoop in with more budget-friendly options.
For example, offering a Voluntary STD plan might be a great alternative to an employer electing to stop providing employer-paid disability coverage. What about wellness? Research shows a well-designed and executed wellness program is a win-win for businesses and employees. Data security is top of mind for a lot of employers these days. Be proactive and openly discuss how the solutions you present are protected. When it comes to finances of any kind, people want to feel secure.
Thanks to technology, many industries are changing faster than people can keep up. It's now become an expectation for employers and employees to have simple, easy access to managing their coverage. With MyAssurity.com, for example, employers and employees can check the status of a claim (and more) in a matter of seconds.
3. Think about the big picture.
Identify creative opportunities to beat the competition. What have groups brought up to you in the past as a need for the future? Can you address those needs this year? Based on the current offerings in place, what other products would help round out a more competitive benefits package? Don't forget to brush up on your product knowledge so you can make the perfect recommendation for your client. So far in 2018, Assurity released three new products to the market (AE, CI and HI) to provide more flexibility in coverage at budget-friendly rates.
Once you've done some reflecting and you've got a plan, keep in mind the timing of your meeting and how to best approach your clients. Mid-year, many are thinking of travel or family vacations, while others are busy preparing for the 4th quarter. The more you can determine where your client is in their business cycle and when they might be receptive to a meeting, the more apt they may respond to your approach.
As always, it helps to work with an insurance carrier who is also a business partner—ready, willing and able to help you succeed. What other ways do you set yourself up for successful enrollments?