Cori Vok­oun named to Assuri­ty Board of Directors
Assurity welcomes new leadership.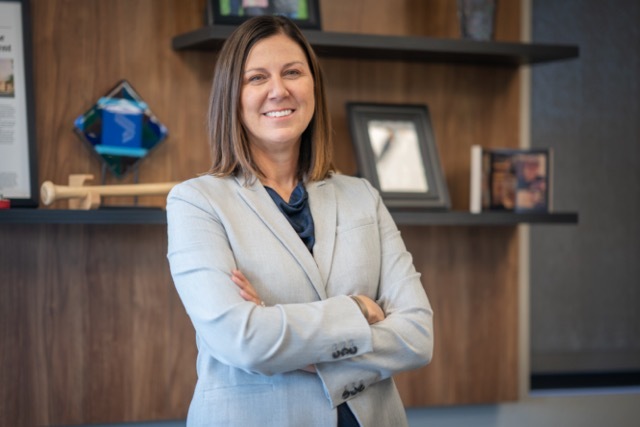 LINCOLN, Neb., May 25, 2023 -- Susie Keisler-Munro, chair, president, and CEO of Assurity Life Insurance Company, announced Cori S. Vokoun, Vice President of Sampson Construction, was elected to the board of directors of Assurity Group, Inc. at the May 12, 2023 annual meeting of members of the mutual holding company.
Vokoun is a graduate of Princeton University and a proud lifelong Nebraskan. As a third-generation leader of a large family-owned commercial construction company, she is well versed in all aspects of managing a complex organization.
"I'm pleased to welcome Cori to Assurity's board of directors," says Keisler-Munro. "She brings deep leadership experience, valuable perspective, and critical thinking skills."
Vokoun's election continues Assurity's rich history of impactful leaders on its board. With professional experience in expanding operations, strategy execution, and entrepreneurship, Vokoun is well positioned to nurture Assurity's continued focus on growth and innovation.
About Assurity: As a mutual organization, Assurity was founded on the simple concept of people coming together to support each other in moments of need. We help people through difficult times by providing affordable insurance protection that's easy to understand and buy. We all share in the future we create, and we believe in using our business as a force for good.