Faltin named Assuri­ty Vice Pres­i­dent, Chief Finan­cial Offi­cer and Trea­sur­er; Ehly retires.
Assurity names new leadership in finance department.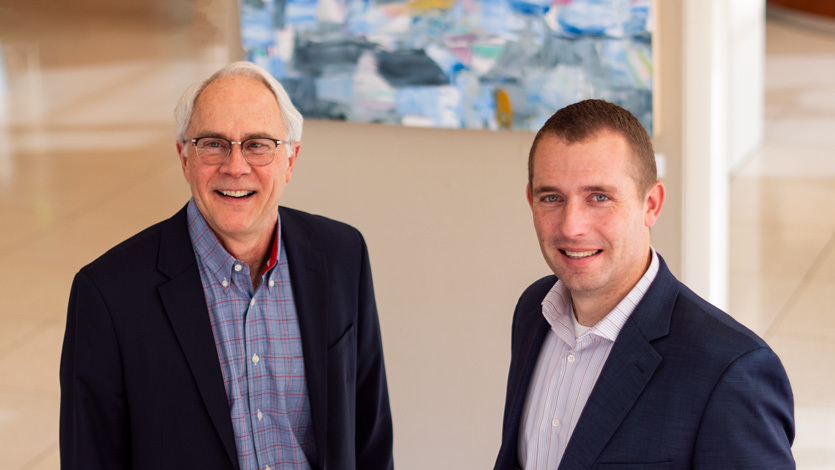 LINCOLN, NEB., Dec. 11 – Assurity Life Insurance Company has named Kevin Faltin vice president, chief financial officer and treasurer effective Jan. 1, 2020. He succeeds Marv Ehly, who will retire following a 38-year career in the insurance industry. Ehly has served as Assurity's vice president, CFO and treasurer since 2001.

"I appreciate all Marv Ehly has done for our company and wish him the best in his well-deserved retirement," said Tom Henning, Assurity president and CEO. "Kevin has been Marv's protégé and will hit the ground running. I feel very fortunate to have Kevin in this important role."
Faltin holds more than 20 years of accounting and finance experience, most recently as senior director and controller. He joined Assurity in 2005 after serving as an audit senior manager with Deloitte. A 1997 graduate of Doane University, Faltin holds a bachelor's degree in business with an accounting and finance emphasis.
"Assurity's commitment to serving the long-term needs of its policyholders, associates and community sets it apart as an organization," he said.
About Assurity
As a mutual organization, Assurity was founded on the simple concept of people coming together to support each other in moments of need. We continue our mission of helping people through difficult times by providing affordable insurance protection that is easy to understand and buy. Our financial stability has stood the test of time. It shows our commitment to be there when our customers need us. Owned by our customers, we conduct our business to serve only their best interests. Whether paying benefits, offering service with a human touch, giving back to our community, or practicing sustainable habits that provide for our planet, we embrace our capacity to improve lives. We all share in the future we create, and Assurity believes in using our business as a force for good.