Tips from the Insur­ance Pros with Belle Lavares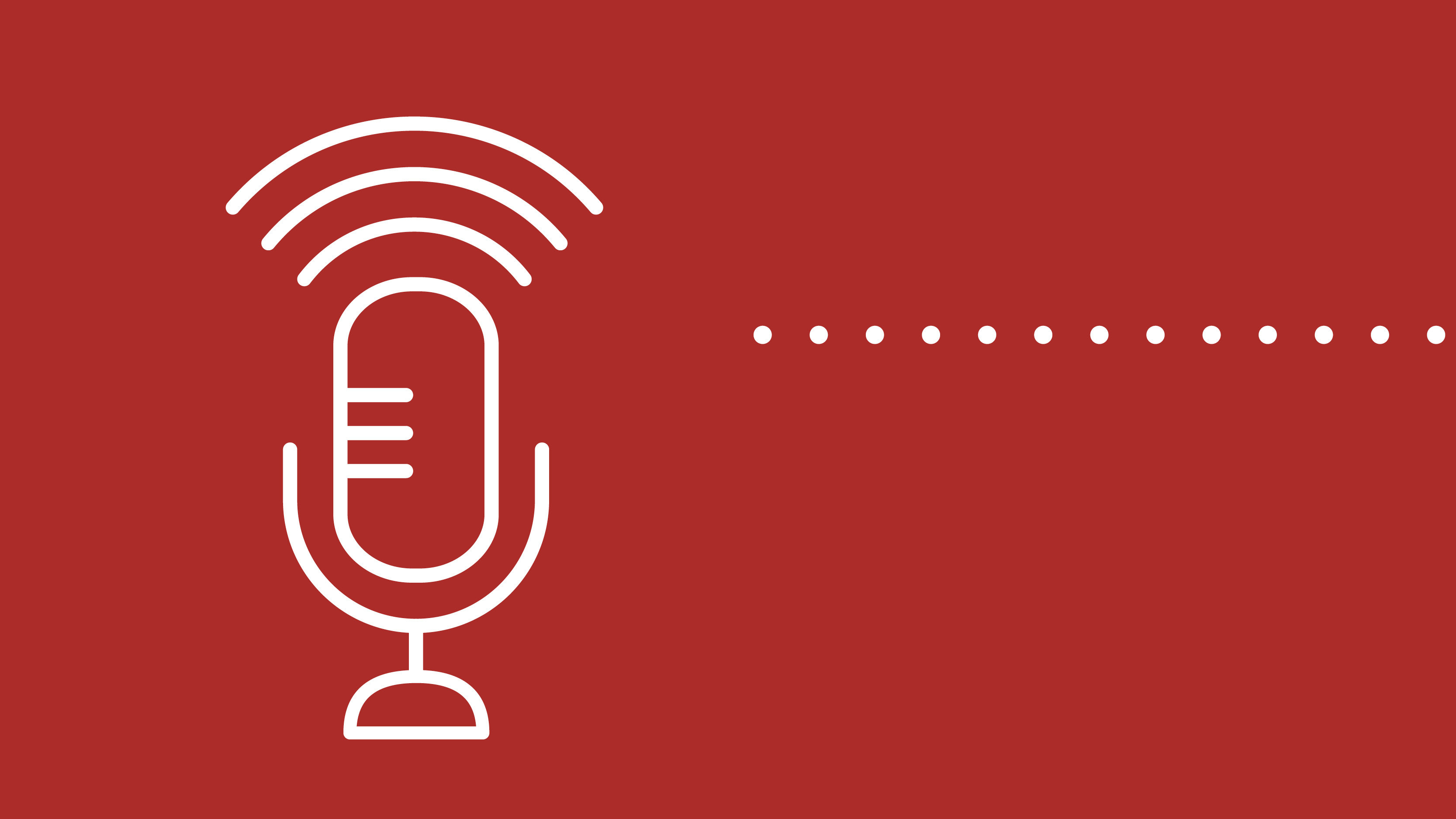 Matt
Hello, My name is Matt with Assurity. Welcome to the second episode of our tips from the Insurance Pros Podcast were excited to bring you conversations with sales pros as they share ideas and insights that you can use today. Joining us today is Belle Lavares, who is a financial advisor and principle of Wilshire Group Financial Services. With 37 years in the business, Belle brings a unique perspective to working with women in today's world. She'll discuss how she goes about helping women with their financial life as well as her success with workshops and referrals. Belle, it's great having you with us today. Welcome. Thank you. So as we mentioned earlier, not many women have life insurance. Or if they do, they don't have enough of it. How is your organization tapping into this market and their needs?
Belle
So we tap into this market mainly through referrals individually and through workshops. We call what women want. I think our clients want objective financial advice and feel they can get direct answers from us regarding their needs and not a sales pitch. So they share this with their friends, families and colleagues. We use a process that focus on prospects, welfare and needs and women are sensitive to this because women learn differently. If you know, then men, um, as a member of this gender, we like to gather information, study and possibly consult with others socially or professionally. And we also learned that our referred clients, especially women, do not want to be rushed. So quality time with clients and prospects isn't that dead so we can discuss uncovered the needs and the dress various areas of their finances. During our meetings, we take a high level view of their situation and help in providing solutions accordingly, which may include recommending other professionals such as lawyers, loan officers or accountants, as needed. now about the insufficient life insurance coverage of many women. How do we address this, um, through education, primarily. by taking the time in explaining what the various types of life insurance that is available, the prospect can understand what the role of life insurance is over their lifetime and why it's vital to have it as part of their financial plan. It helps the prospect in there buying decision when they know its value.
Matt
You talked about the workshops you conduct, I'd love to hear a little bit more about how you go about conducting those. Could you expand on that?
Belle
Okay, Well, like I said, I could. We call it what women want. And originally it was designed for mainly women. Let's sit down. Let's have some wine and cheese. Women always like wine and cheese, right? But now we have more men attending this workshop. You know, they bring their spouses, they bring their Children, and the workshop is designed to be small, not a large workshop. Because we want interaction. It is mainly built up on questions and answers. And, you know, some of them come in with questions initially and it could be in different aspects of finances. It could be about, you know, just beneficiary changes. It could be in long term care. It could be as simple as life insurance, You know, I don't know what I have. It's a term plan, and so it becomes a discussion and everybody gets to participate with a Q and A. At the end of the meeting, I feel that everybody feels that Oh, you know, I didn't realize that this is what you guys do. I didn't realize that this is what financial planning is all about. I don't have to have a gazillion dollars to speak with someone like you. And, you know, at the end of the meeting, they set up appointments with us. And, um because we only have maybe at best, at most 14 or 15 people, um, we're able to capture. You know, we have a very high number of people giving us appointments.
Matt
What do you think is the best way to approach women about their life insurance needs?
Belle
Okay, so let me begin with this. Um uh, you know, it may take a long way to get to the answer that you want for your question, but women want financial peace of mind, but women deal with a lot of barriers. For example, most of us women do not know where to go to get help. There's always the Internet, but we don't know which information to trust. I think that's pretty general, right? But women know what they want infant financially, but may not know how to achieve it. We need guidance. Most women do not have financial advisors, and it is a challenge for us to find someone trustworthy we are unclear about the scope of what financial advisors or planners do. It scares us generally. And the worst part is most women don't want to meet with financial professionals because they feel they don't have enough assets, not realizing that this is exactly what financial professionals do, help grow wealth. Also, in a husband and wife situation, the men are primarily approached regarding life insurance and other financial matters. Not the women, but women believe more in insurance than men. And finally, I want to say that women or some women may be plenty of us, a lot of us lack knowledge in debt management, which prevents them from achieving financial goals. Even as simple is buying life insurance. You know, to be one of them, right? So how do how do we approach them? I feel a calm, intense but sincere approach is one of the best ways to speak with women about their life insurance needs. When I meet with prospects for the first time, I do my best to be calm. I get a little nervous, but I do my best to be calm. I prepare myself to do a thorough fact and gold finding process I'm genuine and sincere when asking relevant questions, because my goal is to understand what's going on with their financial lives so I can help them enhance their present situation. From the early part of my presentation meeting, as I mentioned earlier, education is key, right? So risk management, such a life insurance, disability, critical illness and long term care insurance is introduced. My prospect is immediately aware that part of their financial planning will include life insurance, long term care and et cetera. This process takes away the prices and eliminates the question off what I do. And in the end, the transparency from the start helps my prospect in making an informed buying decision.
Matt
Looking out for someone's well-being doesn't only mean their physical wellness. Do you have a story you can share with us about a time you helped a female client become more financially fit?
Belle
Okay, um, a millennial. Some of my toughest customers comes to mind, even though most of my clients are the baby boomers due to the need of retirement income and long term care planning. But they're really challenges, you know, for when you're dealing with millennials, so I'll use Ah, client client. Jane. You know who is a recent client of mine. She is 30 years old. She's single. A very responsible individual who has a great savings account, about $40,000. Not very many 30 year olds have that. She contributes to her for 401k, she has about 60 grand. She owns a condo in Los Angeles. Well, a suburb of Los Angeles. About $375,000 with an existing mortgage of 280,000. However, Jane only has group insurance at work, $350,000, about owes about $6000 in credit cards. I'm sure you will agree that is a little hard to speak with this type of clients because she seemed to have everything in order. Um, during our second meeting, I showed her ways on how to possibly enhance her situation, which captured her interest, and she began to listen. First one I explain the benefit of paying off the credit card. Just don't leave that money in the savings. Use your money. Pay off your credit cards. We saved about $200 there. I advised her to contact her mortgage company after reviewing her mortgage statement to have them removed. The bmi she literally did it and saved $135 a month instead of paying extra. The 3rd one is instead of paying extra to the principle of her mortgage like $165 the extra money will be used to build up cash values. I told her, don't pay down your mortgage. Let's use that to buildup cash value, which she can access any time instead of through a mortgage loan. So ensure the strategy is to help the client find the money. With $500 found, we transitioned the funds into risk management with cash value. I recommended her to purchase an overfunded whole life plan through your company, of course, with waiver of premium and disability. It is to protect her new home in case of premature death to pay off our mortgage loan, provide income for mortgage payment if she becomes disabled, wave her life insurance policy premium in case of disability, and then if nothing happens the next 20 years, 22 years, she can use the money basically to pay off mortgage the accelerated save 10 years source of mortgage payment. Or if she has kids, then she can use it for college funding. Or if she never used it and just continue her mortgage payment, she could use it for supplemental retirement, or business opportunity.
Matt
Now, is this a typical way that you go about a case like this? Even with a baby boomer? Perhaps older?
Belle
Yes. Yes, I really we really take a very high level view of what's going on. I mean, obviously, we won't have all the answers, but I want to be able to illustrate the situation with a clip with a client front and center, you know, to just make sure because there are things that, you know, I mean, just simple things like this. Just imagine, you know, $135. She had no idea. She was saying that into that PM I mean, she knew she was paying it, but then realized you can remove it. And without an advisor, they go on life doing that, you know. We had a case recently, I mean, the interest rate on mortgages like 6% 7%, who pays that today? Yeah, So, I mean, that's really where the value of the financial professional comes in.
Matt
Being in the insurance business, a mostly male, dominant profession. What's been your key to success is a woman in this industry, especially as you sell to other women?
Bell
Protect your client's interests at all costs. You know, women take pride with people they work with because their business depends on referrals. We swim in a very small pool. Our integrity, confidentiality and service are our assets. I feel this has been our key to success.
Matt
So you mentioned that you get strong referrals. How do you go about asking for those?
Belle
I basically, you know, when we sit down with clients, first of all, I do what I call a power hour with my clients, you know, once a year, twice a year, whatever. And that's so they can remember me because out of sight, out of mind, right? But I do directly ask, it's like, hey, is there anyone that you think you know who might be able to get some help doing this? Or how is your planning? How did you enjoy our time together? You know, that type of thing. It's very personal, it's how I do it. I don't want to come across where it's just like, hey, we have a hot product right now. You know, maybe you know, someone that can buy this now it's really very personal. And I really asked them what their experience is and were we able to help them? And we have been fortunate enough to find a lot of clients being happy with the planning that we've done for them. And the final thing, really that we use, which is true, is that because of our history, a company of 42 years, I have been personally in the business for 37 years, all I can offer is experience. You know where we have seen our clients, you know, for the past 30 years, use, the life insurance, the cash value of the long term care, I mean all of this things. So that's really how to go about it. And ask what women want. Our clients are the ones who actually invite their friends to come in and sit down with us to do Q and A.
Matt
As we mentioned earlier, 44% of women don't have any life insurance at all. So what are some things you can do today to start addressing that problem?
Belle
Have the conversation, have the conversation, give them a call and educate them where we're scared of insurance because we don't understand how it works. It's something that everybody needs, but we just don't know. You know? You can use life insurance. You should be able to come in with a prospect, knowing a little bit about them and giving them ideas how it can be used. I mean, being a college fund. Just start with that. Let's not talk about the death benefit. The death benefit just happens to be. It could be the waiver premium part of it. We recently have a case here in the office who is about I want to say she is, 50 to 54 years old and she recently became blind because of a retina detachment. And we looked at her portfolio, and she is like over a $1,000,000 worth of insurance, that it's a combination of term and Universal Life. She's been our client for quite some time, and she had a waiver premium on that policy. Oh, my God. Everything is waived. And some disability waiver. You know, some of the premiums in addition to that being thief. I mean, just those benefits. I mean, she is heralding. This was like, Oh, my God, I did not realize that this works this way. So, you know, the approach to them really is to be practical, you know? But be sincere about what you're trying to do for them. Help them help them understand why this is important. And I get a little excited and passionate talking about it. Really? The challenge when you talk about life insurance is to keep it interesting. But for me, it's just that I get excited.
Matt
Thank you, Belle, for your thoughts and insights. Today we appreciate you taking the time to spend a few minutes with us as we look into new ways to empower women to live their best life. One of those ways being preparing for their future with a life insurance policy. Thank you. Thank you for making me a part of this receded and to our listeners, Thanks for tuning in to Episode two of a sureties podcast. Siri's tips from the insurance pros catch our next episode to hear more valuable insights into the women's market. In the meantime, if you'd like to learn more about Assurity life insurance products, head over to liam.assurity.com. You can also email us at podcast@assurity.com, and we'd be happy to connect you with one of our regional reps in your area to take a deeper dive. Thanks for listening.
FOR PRODUCER USE ONLY. NOT FOR USE WITH THE GENERAL PUBLIC.
Assurity is a marketing name for the mutual holding company Assurity Group, Inc. and its subsidiaries. Those subsidiaries include but are not limited to: Assurity Life Insurance Company and Assurity Life Insurance Company of New York. Insurance products and services are offered by Assurity Life Insurance Company in all states except New York. In New York, insurance products and services are offered by Assurity Life Insurance Company of New York, Albany, NY. Product availability, features and rates may vary by state.