Sup­port for your suc­cess
How you can add long-term value to your business.
By Nathan Driskill, Vice President, Individual Sales
04.10.23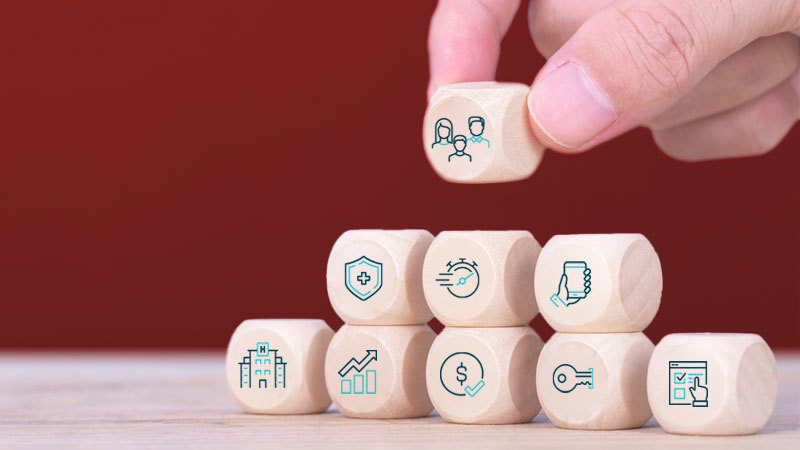 I joined Assurity in November of last year, and I'm excited to be on board with a carrier driven by building partnerships and delivering results for our distributors and their customers. I'm even more excited to share what's coming this year, but first a few highlights of 2022:
Increased our Term Life accelerated underwriting limit to $1 million and our critical illness product's simplified underwriting limit to $75k.
Launched two products: StartSmart, 3-in-1 coverage combining Term Life with critical illness and disability income coverage in one application; and Income Protection short-term DI, which pays weekly benefits for Accident & Sickness or Accident-Only coverage, available on a digital-first platform.
Implemented our powerful quote-to-application platform with five products currently available – Term Life, StartSmart, Critical Illness, Income Protection and Accidental Death Insurance Plus.
Updated our single premium deferred fixed annuities to offer larger interest rate bonuses and higher crediting rates while keeping popular product features.
Expanded technical capabilities to implement policy access on our agent portal, introduce electronic delivery options and update term and CI e-requirements.
Looking Forward
There's even more to come to help you grow your business. We want to provide you with competitive life and health insurance products to help meet more needs, and keep innovating to make business easier for you and your customers. We can group our plans into three focus areas.
Focus on Product
Cover more families with living benefits on our Term Life and Whole Life products, adding more value to the sale.
Watch for our Universal Life to be available on both WinFlex and iPipeline in the second quarter.
Look for new Individual Accident Insurance, which will give you a new way to protect clients against the costs of unexpected accidents or injuries.
Focus on Process
Improvements to how you check pending, active and lapsed cases and functionality for directly uploading documents. We're also overhauling our agent portal and making enhancements across the entire business.

More products will be added to our quote-to-application platform to help meet the rising demand for digital service and streamline the application submission and underwriting process. Additionally, get new opportunities to cross-sell or pivot sales to another product.
Focus on You
Our goal is to build strong relationships and bring value to your business. UnYoung Botelho has joined our team as the new Vice President of National Accounts. Together with myself and our regional sales team, we're strategizing better ways to serve you and help your business grow.
Assurity is on a path to success, and I want you to be a part of it. I invite you to join me at our incentive trip in 2024, taking place in beautiful Vancouver. Don't hesitate to contact me or my team to start a conversation on how we can work together to achieve your goals.