Tim Haynes joins Assuri­ty as Work­site Region­al Sales Manager
Assurity announces new team member to growing Worksite sales team.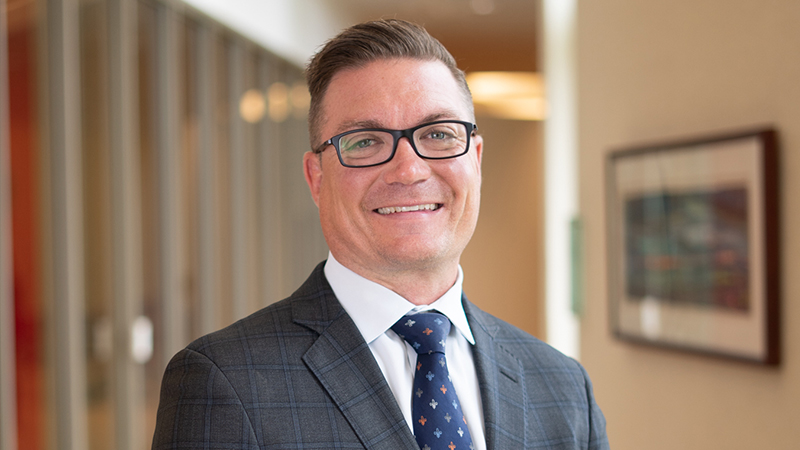 Tim Haynes, of Cave Creek, Ariz., will serve as the point of contact for Assurity's Worksite Sales in Arizona, California and Nevada. He will manage and develop business relationships with insurance brokers, health and voluntary benefit agencies and producers in the worksite space.
Haynes is a public sector and broker specialist, with more than 20 years of experience in insurance sales and management. He brings a wealth of product, industry and market knowledge from his roles with Colonial Life, Aflac and as the owner of his own insurance solutions firm. During his years with Aflac, he was a senior group representative, overseeing brokers in Los Angeles, Phoenix, Las Vegas and San Francisco regions.
Assurity is familiar territory for Haynes, who began his insurance career as a Regional Sales Manager with Assurity in 2006, managing an eight-state southeastern region for four years.
"For me, this role feels like coming home because Assurity is where I really started my career," Haynes said. "You can tell Assurity's culture is unmatched just by the fact that I will be working with many of the same people I worked with 15 years ago…I'm excited to again be a part of a Midwestern Mutual company that is investing in many aspects for future growth."
Haynes' education includes a Bachelor of Science degree from Doane College in Business Marketing Management.
"It is exciting to have Tim back to Assurity where he started," said Jack Douglas, Assurity's Vice President of Worksite Sales. "Tim returns with ample experience and a proven track record of success in the West Coast marketplace. He fits in very well with our team and our mission at Assurity."