Vol­un­tary ben­e­fits and the

HDHP

: A per­fect pair
Help protect employees from rising out-of-pocket costs.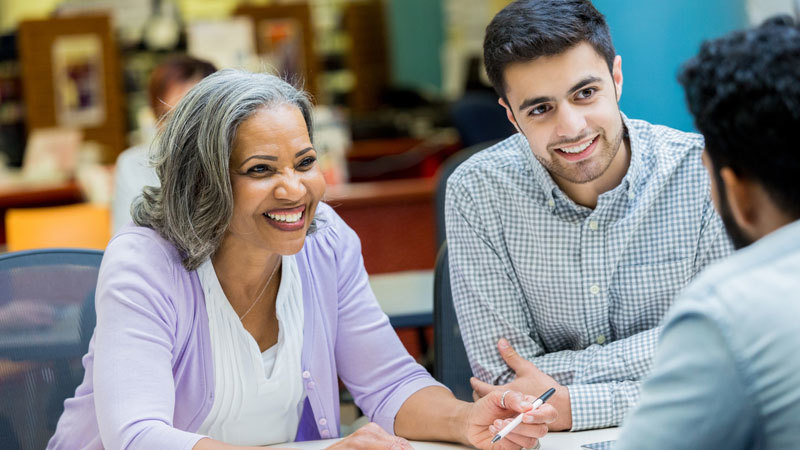 America's employers are at a crossroads. Rising benefit costs have driven them to high-deductible health plans (HDHPs), but they still want to provide solid protection for their employees. Now, many have turned to health savings account (HSA) contributions to fill the gap, but adding to employer cost. This plan design is the fastest-growing type of employer-sponsored health insurance – as of last year, 29 percent of workers who get their medical insurance through the workplace are enrolled in an HDHP with some kind of savings option (such as an HSA)1.
While HDHPs help control premium costs for both employers and employees, the plans come with higher deductibles and more exposure to out-of-pocket costs. For 2019, an HDHP with individual coverage must have an annual deductible of at least $1,350 and the minimum family deductible is $2,7002. Despite the lower premiums associated with HDHPs, the higher deductibles and out-of-pocket exposure associated with these plans may leave employees feeling as though they've lost something when it comes to their health insurance.
Brokers and employers are increasingly looking at voluntary benefits, such as critical illness insurance or accident expense insurance, as a way to reduce risk to employees – with the added benefit of minimizing the "sticker shock" an employee might experience moving to an HDHP from a lower-deductible PPO plan. Voluntary benefits can pay employees in addition to an HSA, and come at essentially no cost to the employer. They provide an easy and effective means for helping to cover some of the out-of-pocket expenses an employee may experience should they need medical care.
The main takeaway? Everyone wins when you help an employer select the right voluntary benefits plan to complement the HDHP they already offer.
Voluntary benefits can work together with an HDHP to fill gaps in coverage and offset out-of-pocket medical costs. For example:
Don't miss this stellar opportunity in the voluntary space – supplemental insurance has never before been such an important part of the employee benefits mix. Reach out to your regional sales team to learn more about how to get the most from your enrollments.
*This insurance provides limited benefit coverage, is not major medical coverage, and does not satisfy the requirements for minimum essential coverage under the Affordable Care Act (ACA). Product availability, features and rates vary by state. This insurance is subject to coverage conditions, limitations, exclusions, and may also be subject a waiting period as detailed in the policy.
Sources:
Kaiser Family Foundation, 2018 Employer Health Benefits Survey
Healthcare.gov