What's Income Pro­tec­tion and why is it important?
A primer on Assurity's Income Protection disability income insurance.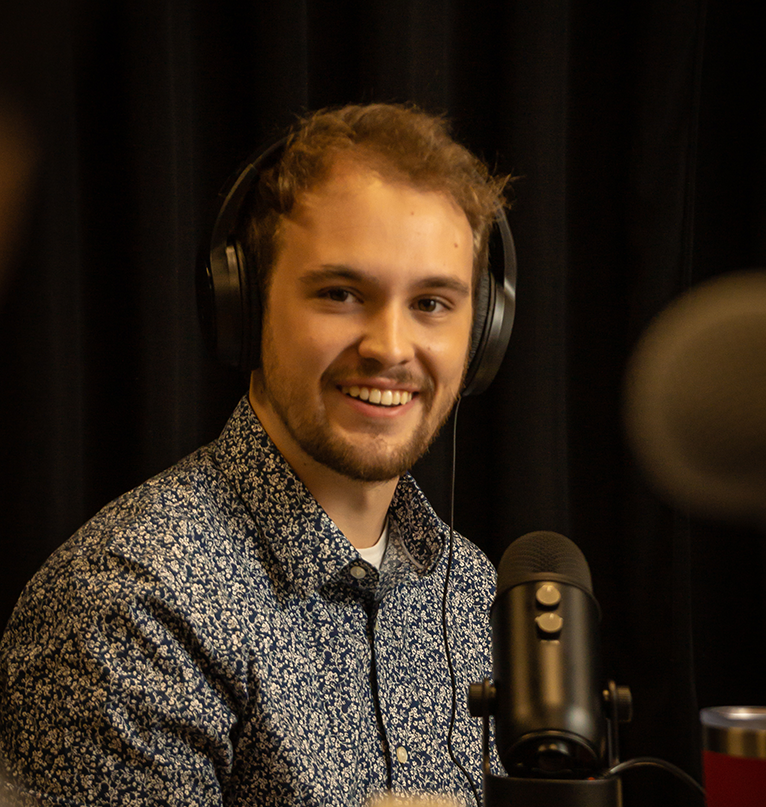 By Matt Balascak, Content Writer and Podcast Host
09.26.22
With inflation rising fast and many people living paycheck-to-paycheck, it seems like it's harder than ever to maintain your financial stability. What would happen if you were disabled? Assurity's Income Protection is there to ensure you're able to keep your finances on track in the event of a sudden disability. But what is it, and why is it so important to have?
After reading this article you'll understand:
What is Income Protection?
How does Income Protection work?
Why Income Protection?
Where can I get Income Protection?

What is Income Protection?
Income Protection is exactly what it sounds like – an insurance product designed to help you protect your income in case you're unable to work. It's a type of short-term disability income insurance that we fine-tuned to fit this goal.
Why is this so important? Take a moment to think about the most meaningful things in your life – your home, your family, your car, your goals. Odds are they all depend on your income in some way. Think for a moment what would happen if you couldn't work. How long would your savings last? Would you be able to keep up with living expenses for a month? Two months? Three? If you're like most people, your savings could only go so far.
Now imagine you've been disabled by an injury or illness and need to add medical expenses to everything you already pay for. How long would your savings last then? You get it – losing your income would be disruptive, to put it mildly. That's where Income Protection comes in, and why it's more important today than ever before.
With Income Protection, your coverage kicks in after your paycheck runs out. If you're disabled and unable to do your job, it will pay you an amount of money, or benefit, every week for the duration of your policy or until you can work again. It's that easy.

How does Income Protection work?
Income Protection is simple and highly customizable, making it easy for you to create coverage that fits your needs and circumstances.
You'll begin by selecting what kind of coverage you want. Income Protection has options for two types of coverage – Accident & Sickness and Accident-Only. Accident & Sickness coverage will pay you for disabilities caused by either accidents or sickness, exactly like the name says. Likewise, Accident-Only coverage will pay you for disabilities caused by an accident. You can pick the one that best suits your own worries, risks or budget – Accident-Only coverage is generally more affordable than Accident & Sickness coverage.
When you're suddenly disabled, expenses can quickly pile up. That's why Income Protection was created to start paying you soon after your disability. When you apply for Income Protection, you'll choose how long you want to wait before you begin receiving benefits. This is called an elimination period. It can be as short as 0 days, or as long as 90 days. Why would you want to wait longer? A longer elimination period can bring down the price of coverage, but it also means you need to go longer without receiving benefits. It's wise to consider how much you'd like to pay with how long you could last without income to find the elimination period that's right for you.
You'll also select a benefit period when applying for coverage. This is the length of time you'll receive weekly benefit payments. It can be as short as a few months or as long as two years – the choice is yours.
Once you've created your ideal coverage and been approved, you're all set. It's there to protect you so long as you continue paying premiums. With Assurity's Income Protection, if you're disabled all you have to do is let us know via the MyAssurity customer portal. Then, once the elimination period has run out, you'll begin receiving payments directly to you every single week. What counts as a disability? Any injury or illness (depending on the type of coverage you select) that prevents you from doing your job.
You can use the money for whatever you need to stay on top of life – use it to pay your rent or mortgage, for medical treatments, childcare, bills, or anything else. You'll continue to receive weekly benefit payments until the end of your selected benefit period, or until you're well, whichever comes first.

Why Income Protection?
There are all sorts of different short-term disability insurance products out there, and we encourage you to do your research on which is best for you. But Assurity's Income Protection features hard-to-find options, as well as a wide selection of features that make it a great choice.
As mentioned above, it's highly customizable – it allows you to customize your coverage more deeply than with many other products. By giving you the freedom to choose what you want and ignore what you don't, you can create affordable protection that fits perfectly into your life. But selecting elimination and coverage periods is only half of the picture – there are also an array of optional riders to expand your coverage and protect what's most important to you.
Accident & Sickness coverage comes with built-in benefits for both childbirth and organ donation. The Childbirth Benefit pays you a benefit if you give birth – no strings attached. The Organ Donation benefit pays you a benefit if you suffer any complications donating an organ or bone marrow. Neither of these benefits have any additional cost associated with them, they're there to give you the best protection possible.
If you want to expand your coverage further, there's a wide range of rider options available for an additional cost. For instance, the Family Care Rider will pay you a weekly benefit if you have to take time away from work to care for a sick or injured loved one. If your spouse stays home to take care of your children, you can give them coverage too, even though they're not employed in the traditional sense. The Stay-At-Home Spouse Disability Income Rider extends coverage to a homemaker spouse, paying a benefit if they're unable to fulfill their duties. After all, their work is important too.
Another popular option is the Return of Premium Rider – if you never face a disability while you're covered, you'll get back a portion of the money you paid for your base coverage at the end of your coverage period.

Where can I get Income Protection?
Almost everyone has a reason to protect their income – if you're ready to take that step, it's easy to do. Your local insurance professional can help you evaluate your options and come up with a plan that's best for you – and Assurity's Income Protection is a great place to start.
NOT AVAILABLE IN NEW YORK
Assurity reserves the right to order, at the company's expense, evidence of insurability which the company feels is necessary for the prudent evaluation of the risk on any application. This policy may contain reductions of benefits, limitations and exclusions. Product availability, features, rates, limitations and exclusions may vary by state. For costs and complete details of the coverage, please contact your insurance representative or Assurity to review the policy for more information.
Policy Form No. I H2016 and Rider Form Nos. R I2019, R I2020, R I2022, R I 2023, R I2024 and R I2025 are underwritten by Assurity Life Insurance Company, Lincoln, Nebraska.
Assurity is a marketing name for the mutual holding company Assurity Group, Inc. and its subsidiaries. Those subsidiaries include but are not limited to: Assurity Life Insurance Company and Assurity Life Insurance Company of New York. Insurance products and services are offered by Assurity Life Insurance Company in all states except New York. In New York, insurance products and services are offered by Assurity Life Insurance Company of New York, Albany, NY.