Why agili­ty mat­ters now, more than ever.
In a changing landscape, you can't stay still.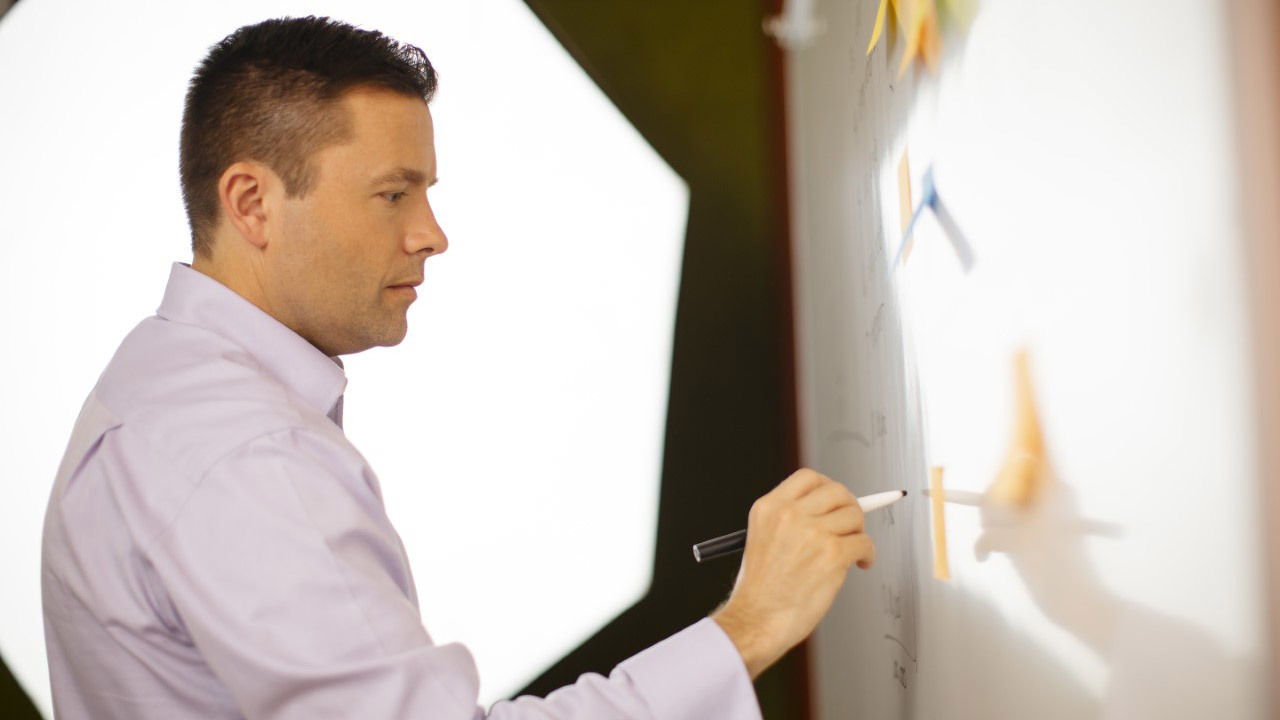 These days, business is all about velocity. Companies strive to identify trends faster, make decisions faster, get their products to the market faster – and in some cases, fix their mistakes faster. Most of them evaluate their progress based on whether they're keeping up.
And if you want to keep up, you have to look for new and better ways of doing business.
At Assurity, we strive to be agile in all aspects, whether it's our easy-to-use online quoters or quick turnaround on policy applications. And then there's Assurity Ventures Inc. This arm of our business focuses on building relationships with insurtech and fintech startups and harnessing new methods of interacting with prospective customers.
"Being quicker to react to what's going on in the industry gives us a competitive advantage," said Jared Carlson, Vice President Individual Sales and Ventures. "What better way to see what's coming than to partner with startups? Entrepreneurs are reaching out because we come up in conversations and they want to learn what we're doing. We want to partner with them to leverage their entrepreneurial spirit."
The first step, Carlson noted, is to determine whether the startup is a match for Assurity. And in a changing business landscape – and more importantly, a changing world – that doesn't simply mean potential profits. They must share in our mission of putting people and planet first.
Such is the case with Bluestone Life, a Vermont-based company that sells life insurance products underwritten by Assurity. Also a Certified B Corp, Bluestone's mission is "… to be a catalyst for human progress by leveraging the power of life insurance to protect families, communities and the planet."
"We wanted an issuing company that was both a mutual organization and Certified B Corp," said Nathan Irons, Bluestone founder and president. "Assurity was the only company out there that checked both those boxes."
Bluestone donates one percent of all its collected premiums to 1% for the Planet, an organization created by Patagonia founder Yvon Chouinard in 2002 to support pro-environment nonprofits such as the National Forest Foundation and Sierra Club Foundation. Life insurance policies also come with an "impact rider," which donates an additional one percent of the initial face value to a 1% for the Planet nonprofit partner of the policyholder's choice when the death benefit is paid.
More and more consumers are making purchases with the environment in mind, and companies like Assurity need to remain agile in that changing landscape. After all, a business shouldn't strive for agility for the sole purpose of financial prosperity – it must be willing to adapt its practices so it can be a good steward of the planet.
"People are realizing they need to take action," Carlson said, "and 1% for the Planet and Certified B Corps give people the option to make financial decisions that can make a real difference."