Why Assuri­ty is a B Corp
We've committed to using our business as a force for good. Learn why it matters.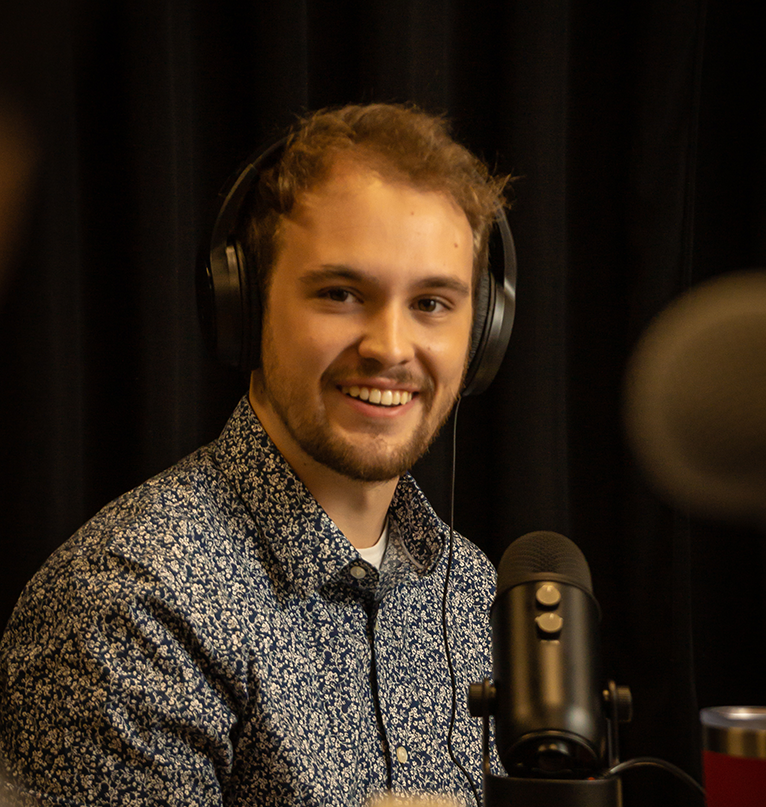 By Matt Balascak, Content Writer and Podcast Host
09.30.22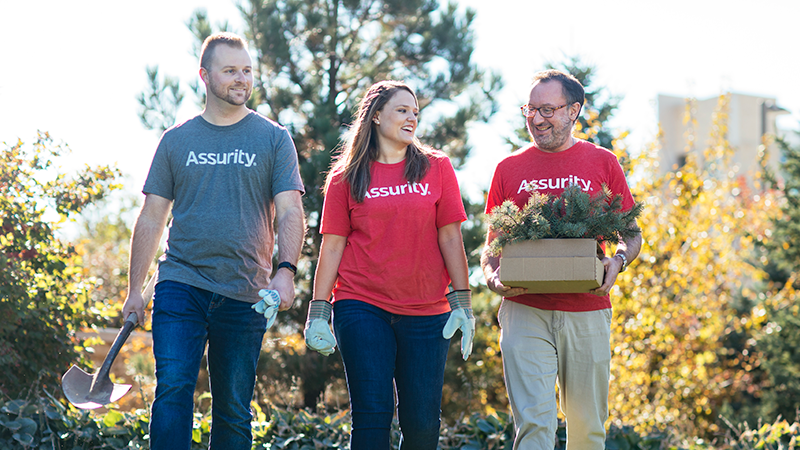 You might have seen a big 'B' in a circle on our website. It's down in the corner, at the bottom, it looks like this: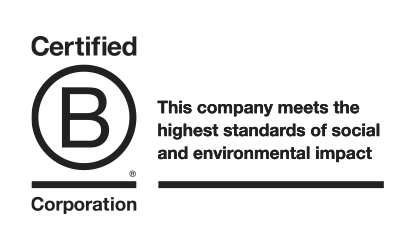 That logo means we're a Certified B Corporation – that we've committed to using our business not only for profit, but to make a difference in the world around us as well. But what is a Certified B Corp, and why did we decide to pursue that certification? It's a great story, and one that might just inspire you like it inspires us. Read on to learn more.
What is a B Corp?
A Certified B Corporation, or B Corp, is a company that's proven they work for something bigger than the bottom line. B Corps are certified by the nonprofit B Lab, which undertakes an in-depth analysis of business practices, environmental impact, employee support, community engagement and many other factors. It's a rigorous assessment that looks at every aspect of a business, assigning scores based on a company's performance both within their industry and overall.
Most companies fall well short of B Lab's standards when they first undergo the B Impact Assessment. That's okay – it's a great way to know which areas you need to work on. But the companies that meet or exceed B Lab's targets earn the Certified B Corp designation. Every few years, companies are re-certified to ensure they continue to raise the bar.
Watch this B Corp Anthem video to learn more.
There are B Corps all over the world – there are now almost 6,000 companies in 85 countries that have joined this global movement. Every single one of them – every single one of us – is working for a better future alongside whatever else our companies do. It's about being part of a community that believes we're better together than alone, and that we can make a difference by combining our efforts.
Next time you're in the grocery store, keep your eyes peeled for the Certified B Corp logo – you might notice that some of your favorite brands are B Corps too.
Why is Assurity a B Corp?
It might seem a little strange at first to see an insurance company among such socially-friendly titans like our fellow B Corps Patagonia, Athleta and Method. It certainly isn't common – when we earned our B Corp certification in 2015, we were one of the only insurance companies (and the largest insurance carrier in the world) to become a B Corp. But when you take a step back and think for a moment, it's a natural fit.
A bit of history – Assurity came about in 2005 following the merger of three Lincoln, Nebraska-based insurance carriers: Woodmen Accident and Life, Security Mutual Life and Lincoln Mutual Life. These companies had hundreds of years of history behind them, but there was one thing they all had in common. They were all mutual insurance organizations, just like Assurity is today.
A mutual insurance organization is a company that's owned not by stockholders or private owners, but instead by its policyholders. If you have an Assurity policy, congratulations, you're one of our owners. This might seem like a small distinction, but it makes a huge difference in practice. Instead of being motivated to maximize profits for the people who own stock, or making shortsighted decisions for a revenue-driven parent company, we've only ever cared about one thing – helping each other through difficult times. Does that sound familiar?
As it turns out, being a mutual insurance organization made us the perfect candidate for B Corporation status. We've always done things this way – working for whatever is best for our customers instead of whatever will make us the most money. And because we're committed to our home here in Lincoln, we've always invested in the environment and community here at home. As a result, we qualified for B Corporation status the first time we took the B Impact Assessment, and it was an easy decision for us to continue down the path of socially responsible business.
We try to have a positive impact in every area our business touches – we aim for carbon neutrality and zero waste in our operations, and we built our LEED Gold-Certified headquarters to work with and regenerate the native landscape. We give back to our community through donations to our many nonprofit partners, and investments in affordable housing and renewable energy.
In short, we were following the principles of B Corps long before they were cool – but now that other businesses around the world are taking up the mantle, we're honored to count ourselves among them. We're always pushing ourselves to do better, and being a Certified B Corp is just one of the ways we can measure our progress.
Interested in learning more about Certified B Corporations? Check out the movement here: www.bcorporation.net
You can also learn what Assurity is doing to make a difference at www.assurity.com/our-impact, or by listening to our CEO, Susie Keisler-Munro, discuss our impact on fellow B-Corp KidGlov's Agency for Change podcast.