Why Assuri­ty is a B Corp
We've committed to using our business as a force for good. Learn why it matters.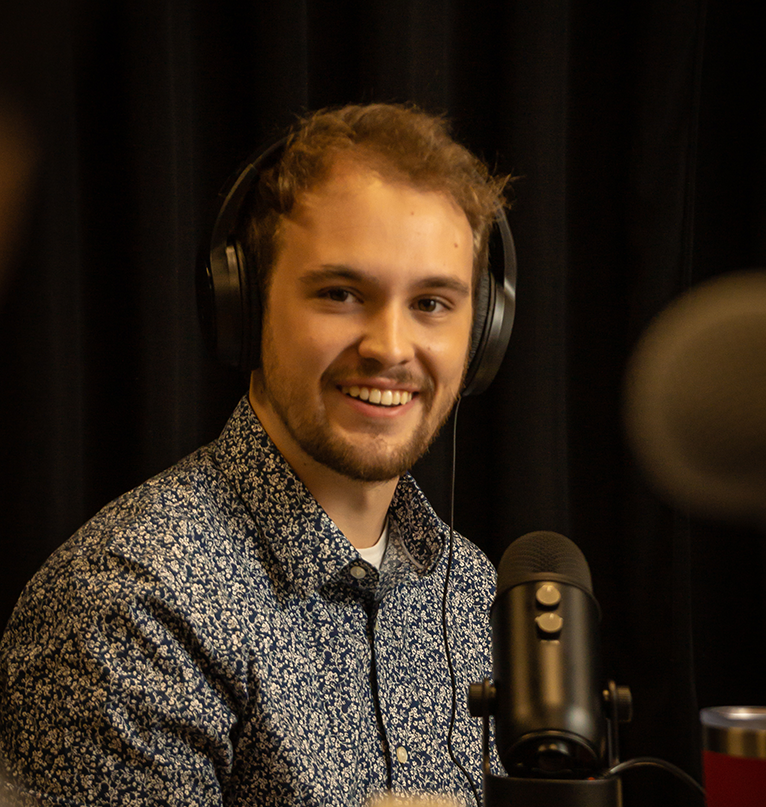 By Matt Balascak, Content Writer and Podcast Host
09.30.22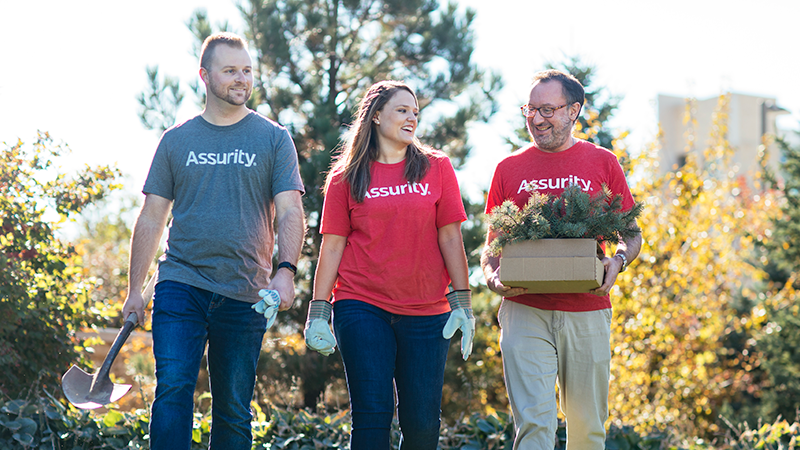 You might have seen a big 'B' in a circle on our website. It's down in the corner, at the bottom, and it looks like this: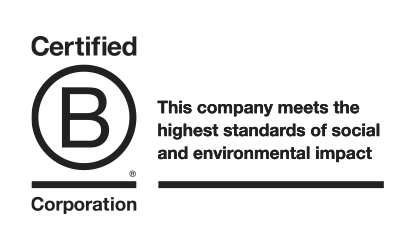 That logo means we're a Certified B Corporation – that we've committed to using our business as a force for good. But what is a Certified B Corp, and why did we pursue that certification? Read on to learn more.
What is a B Corp?
A Certified B Corporation is a company that voluntarily meets high standards for social and environmental performance, transparency, and accountability. These standards are intentionally set high and are meant to recognize leading companies around the world.
B Corp certification is granted by the non-profit organization B Lab, and companies must recertify every three years to maintain their status. To become a certified B Corp, a company must undergo a rigorous assessment of its social and environmental practices and evaluation of its governance, workers, community engagement, environmental impact, and business model.
As a B Corporation, members join in a declaration of interdependence.
Through this declaration, they believe:
We must be the change we seek in the world.
All business ought to be conducted as if people and place mattered.
Through our products, practices, and profits, businesses should aspire to do no harm and benefit all.
To do so requires we act with the understanding that we are each dependent upon another and thus responsible for each other and future generations.
Watch this B Corp Anthem video to learn more.
More than 6,000 B Corps in 85 countries have joined this global movement, each working for a better future. Next time you're in the grocery store, keep your eyes peeled for the Certified B Corp logo – you might notice that some of your favorite brands are B Corps too.
Why is Assurity a B Corp?
It might initially seem odd to see an insurance company among socially responsible titans like our fellow B Corps Patagonia, Athleta and Method. It certainly isn't common – when we earned our certification in 2015, we were the largest insurance carrier in the world to become a B Corp. But Assurity's status as a mutual organization since our beginnings in 1890 made it a natural fit.
A mutual insurance organization is a company owned by its policyholders, not stockholders or private owners. This might seem like a small distinction, but it makes a huge difference in practice. Instead of being motivated to maximize profits for stockholders, our mission is to help people through difficult times and work in the best long-term interest of our policyholders.
Mutuals were initially formed by communities for communities and have always been leading corporate citizens as a natural extension of their purpose for being. And because we've been committed to our home here in Lincoln for over 130 years, we've long been involved in philanthropic efforts in our community and beyond. Assurity and our associates give back through generous donations of time, talent and treasure to a wide variety of causes. We're also proud of our investments in affordable housing and renewable energy. We built our LEED Gold-Certified headquarters with sustainability in mind, from its construction, materials, and native landscape to the intentional design that helps cut our waste and energy usage.
Our mutuality gave us a solid foundation to pursue B Corp certification. The values upon which Assurity was founded and guide us today are shared by the B Corp community. We're honored to count ourselves among businesses working for good and constantly pushing ourselves to improve. Being a Certified B Corp is just one of the ways we can measure our progress.
Interested in learning more about Certified B Corporations? Check out the movement here: www.bcorporation.net
You can also learn what Assurity is doing to make a difference at www.assurity.com/our-impact.