Why vol­un­tary insur­ance is booming.
And how you can capitalize.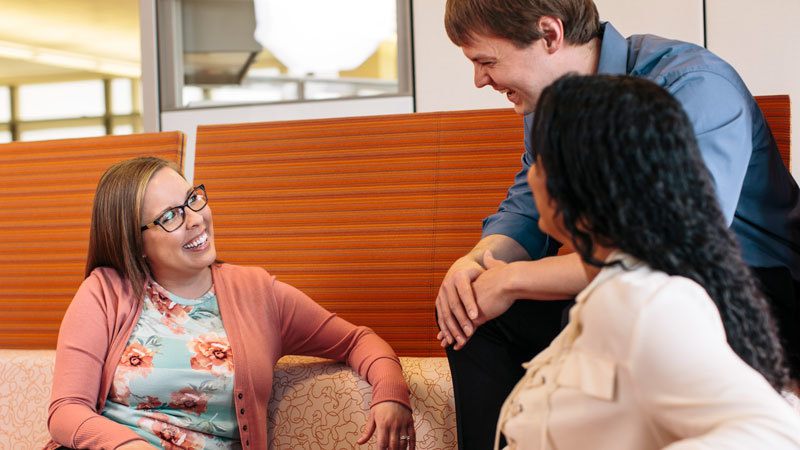 There's no time better than the present to talk about voluntary benefits. That's not a cliché, we actually mean that there's never been a better time to sell voluntary. Ever.
Many factors have come together to make this the prime time to sell voluntary. Consider this:
1. Employers are ready for voluntary.
Every day there are more employers looking to enhance their benefits mix by offering voluntary products. In fact, according to a recent study by Eastbridge Consulting and BenefitsPRO, 80 percent of brokers expect their voluntary sales to increase in the next few years due to an increased appetite for voluntary among employers1. Add to this low unemployment rates and an increasing employer interest in offering voluntary benefits to part-time employees and you have an environment where employers are eager to provide their workers with more insurance options.
2. Employers and employees are looking for ways to save money
It's no secret that employers are adjusting, reducing or eliminating benefits in an attempt to control employee benefit costs. As some employers move away from providing group life or disability benefits or look to switch to High Deductible Health Plans (HDHPs), voluntary benefits allow employers to offer coverage to employees without increasing their company benefit costs. Voluntary benefits appeal to employees as well, giving them a way to help protect against rising out-of-pocket expenses and a means to retain protection which may no longer be provided by their employer.
3. The right carrier makes all the difference
If you've found yourself on the voluntary benefit carrier carousel, searching for the "right" carrier for you and your clients, you're not alone. In fact, around a third of brokers have changed their top three carriers in the past three years. Why? Top reasons include developing a relationship with the new carrier's sales representative, wanting better features/benefits/underwriting for their clients and better integration with the enrollment/administrative needs of their clients.
Over the last several years, Assurity's products, personalized service and worksite expertise have allowed us to become the "right" carrier for more and more brokers. In fact, we were named the 2018 Voluntary Sales Growth Leader in the small group category by Eastbridge Consulting Group.
Check out Assurity's suite of voluntary solutions – our worksite products and commitment to making things easy for you and your clients give you the edge you need to boost your business.
Reach out to your regional sales team today to learn more about how we can help you this enrollment season.
1. Employers and Voluntary Benefits – Optimism Amidst Change Eastbridge/BenefitsPRO, May 2019